Posted by Kristin
Tuesday, May 20, 2008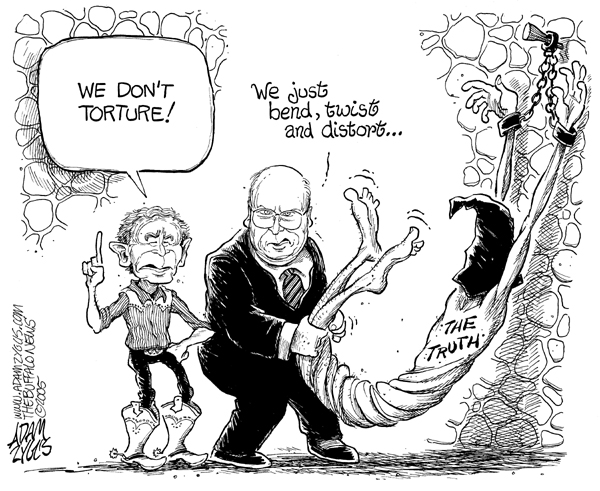 Thanks to the culpability of the Bush administration I will now have temporary custody of two children in Mid-June. My brother and his wife are shipping out to Iraq within two weeks of each other. I mean I really feel like dropping the F bomb all over this friggin page today. AAAGGGGGGHHHHHHH! Shit I'm pissed! I love my nephews and my brother dearly but that doesn't mean I can't be upset. The life of my husband and I will be disrupted for a year with the little pitter patter of feet. Want to know how little thought you would ask? The oldest will turn 3 in July and the youngest will barely be 4 MONTHS OLD. Shit I don't know anything about children. I have never even changed a diaper in my life. Now my husband and I are scrambling trying to find a pediatrician a good daycare and figure out how I am going to finish school now. Shit!

I really have no right to feel selfish, this will be my brothers third tour of duty, and his wife my God her child is only 4 months old. I know and they know this is what they signed up for but hell the military could have rotated their tours so that their family life and stability of the children would not be so disrupted.

If anyone knows of a good pediatrician or daycare preferably in the far North Dallas area please hit me up!