Posted by Kristin
Tuesday, October 14, 2008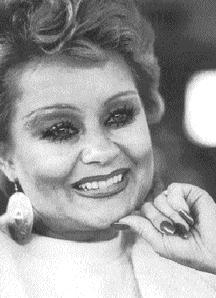 This starts a new series or post titled Completely Random. So I thought I would kick it off with one of my fav's mascara. I love mascara! I at times will suffer from an almost Tammy Faye obsession regarding mascara.


I rarely come to work in full whore face (FWF) but there is the occasional day that a little extra pick me up is needed. Which comes readily in the form of a tube of mascara and black (yes I said black) eyeliner. My coworker and confident knows I'm super cheap about some things so she gave me a tube of Christina Dior mascara (I think it's like 25 dollars a tube). I am often of the mind you can always find something just as good for cheaper but, the Dior mascara actually has a really good brush worth the 25 dollar price tag.

So whether, I opt for FWF or causal wear, mascara is a must foundation and the rest I can get away with out wearing. However, mascara is like Binaca, always in the purse. The manufactures should really make keychain attachable mini size mascara.